Hull material: AMG alloy, marine grade aluminum
Dimension: LOA 11700 mm, Beam 4100 mm, Height 3500 mm
Minimum draft: 500 mm
Light-ship displacement: 5200 kg
Passenger capacity, persons: 12
Fuel storage:1100 l
Speed: up to 35 kn
Engine power: Diesel Hyundai SeasAll 2x270 hp
Certification: CE B-Offshore, Nordic Boat Standard 1990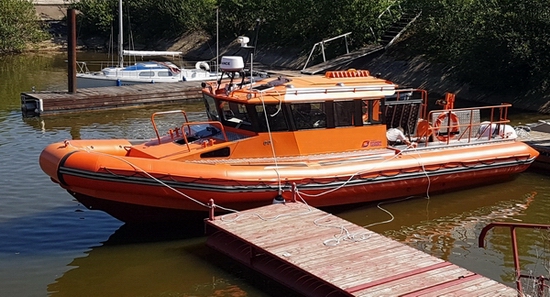 Single deep "V" hull RIB (Rigid Inflatable Boat), cabin in the middle of the ship, aft arrangement of the engine room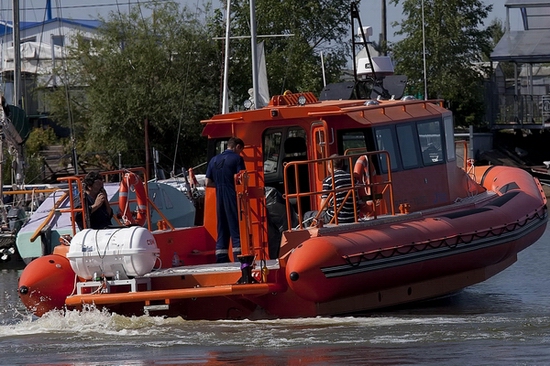 The purpose of the boat: patrolling, search and rescue, service and traveling purposes and transport personnel.
Navigation area: sea area or internal water basin with a wave height of up to 2.0 meters and distance from
shores up to 12 miles.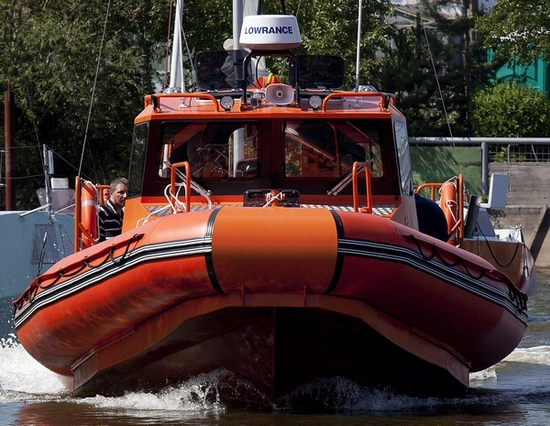 The boat is intended for operation at an outdoor temperature from -10С to +40С, relative humidity up to 85% and outboard water temperature from -2С to +40С.
The boat can be operated at low speeds in small-battered rarefied ice up to 5 cm thick of non-Arctic seas.
Propulsio and engines& 2 diesel engines Hyundai Seasall 270 hp + stern drives Mercruiser Bravo or jet propulsion.