Hull material: AMG alloy, marine grade aluminum
Dimension: LOA 10200 mm, Beam 3500 mm, Height 3500 mm
Minimum draft: 500 mm
Light displacement: 5100 kg
Passenger capacity: 12 ps
Fuel storage: 1500 l
Speed: 35 kn
Engines: Diesel Hyundai SeaAll 2x270 hp
Certification: CE, DNV

Mono hull with cabin in the middle of the vessel, the aft arrangement of the engine room, open cargo deck in the bow and aft.
Durable hull material AMG marine alloy, lightweight, corrosion resistant with high maintainability. Hull contours: deep V for
reliable operation in storm conditions.
The purpose of the vessel is a boat for the transportation of personnel, coastal patrols and search and rescue operations.
Reliable propulsion layout: inexpensive to maintain Hyundai marine diesel engines with a drive to the propeller shaft.
Economy: low fuel consumption due to the low weight of the hull, powerful and economical diesel engines.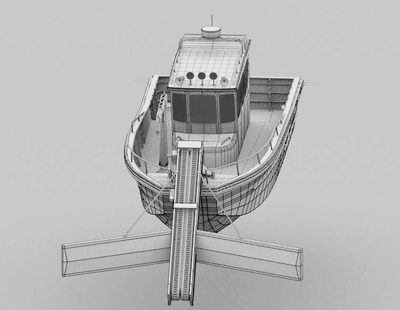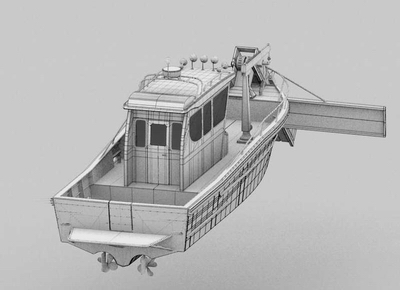 Navigation area: sea area or inland water routes basin with a wave height of one percent security up to 2.0 meters and distance from the coast
up to 12 miles.
The boat is intended for operation at an outdoor temperature from -10С to +40С, relative humidity up to 85% and outboard water temperature from -2С to +40С.
The boat can be operated at low speeds in small-battered rarefied ice up to 5 cm thick of non-Arctic seas.
Engines and propulsio: 2 x Hyundai Seasall diesel engine 270 hp + ZF63A gearbox + Centaflex thrust bearing + propeller shaft and propeller.